Sustainable Packaging
Reducing our use of plastic to a minimum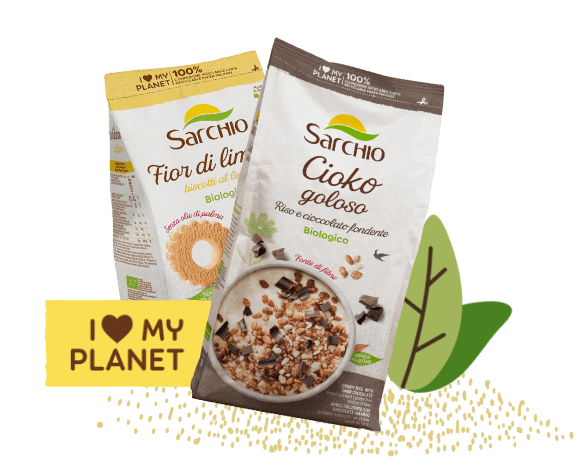 Paper packaging
100% Recyclable paper
In Italy, our new eco-friendly packaging can be recycled with paper and the "I love my planet" lettering makes it easier to identify it.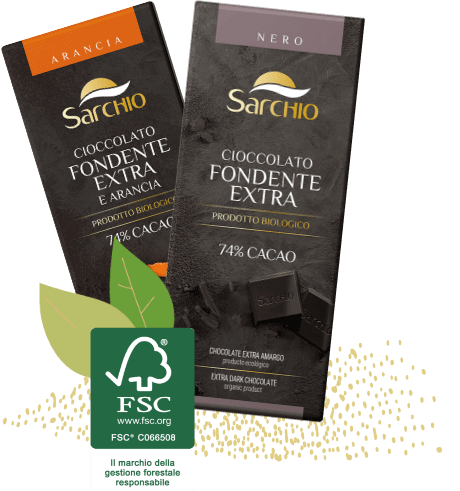 FSC® Card
The packaging of our entire line of chocolate bars is made of Fsc certified card, guaranteeing the raw material comes from responsibly managed forests and complies with strict environmental, social and economic standards.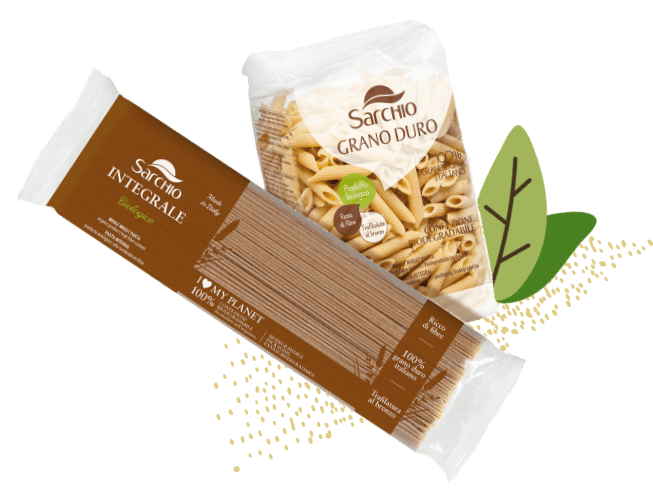 PLA packaging
100% Compostable
Sarchio was one of the first companies to use this material for packaging pasta. This type of packaging is made from plant starch and can be disposed of with other organic waste because it breaks down naturally into carbon dioxide, water, and biomass due to the digestion of the naturally-occurring micro organisms (industrial composting). Our packaging is a friend of the sea and of the environment.
Glass
A glass jar can have up to 50 new lives.
Glass is a material free of pollutants and can be reused and recycled many times. It is a 100% recyclable material that is collected, processed, sanitised, remelted, and reused.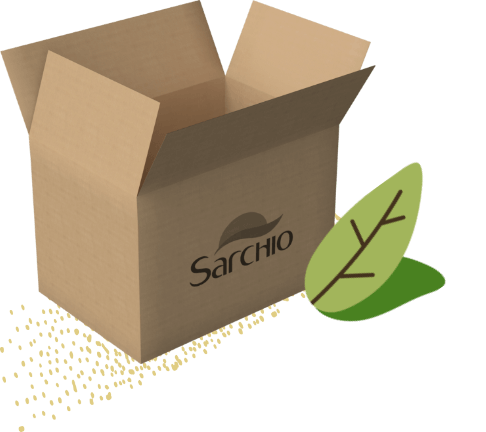 Eco-Friendly Packing
Recyclable cardboard boxes and compostable packing chips
We also use recyclable packing materials, such as cardboard and paper tape, in our drive to cut down on the amount of non-recyclable materials we use. For example, our products sold by e-commerce are protected in cardboard or compostable packing chips.
Our commitment for a better world
We have always been firm believers that there is a link between our lifestyle choices, the food we eat, how we produce it, our health, and the health of the environment. This is why all our actions have always been founded on a green philosophy, to protect our planet in the interest of future generations.